Bien, pues estamos a escasa semana y media de la presentación de la Bestia en tierras mexicanas, en festival junto a Carcass, Morbid Angel y otros maricones XD (Agora, Atreyu y Lauren Harris)
Para conmemorar el evento dejo parte de la discografía de la banda, sus primeros años, de lo que se trata la gira (de Iron Maiden hasta Seventh Son)
Tonces, ahí les va:
Primer trabajo de la banda inglesa, que posteriormente se consagraria como la mejor banda de Heavy Metal de la historia. Muy buen trabajo a cargo de Paul Di'Anno en la voz. Rolas destacadas: Prowler, Running Free, Phantom Of The Opera, Iron Maiden y Transylvania.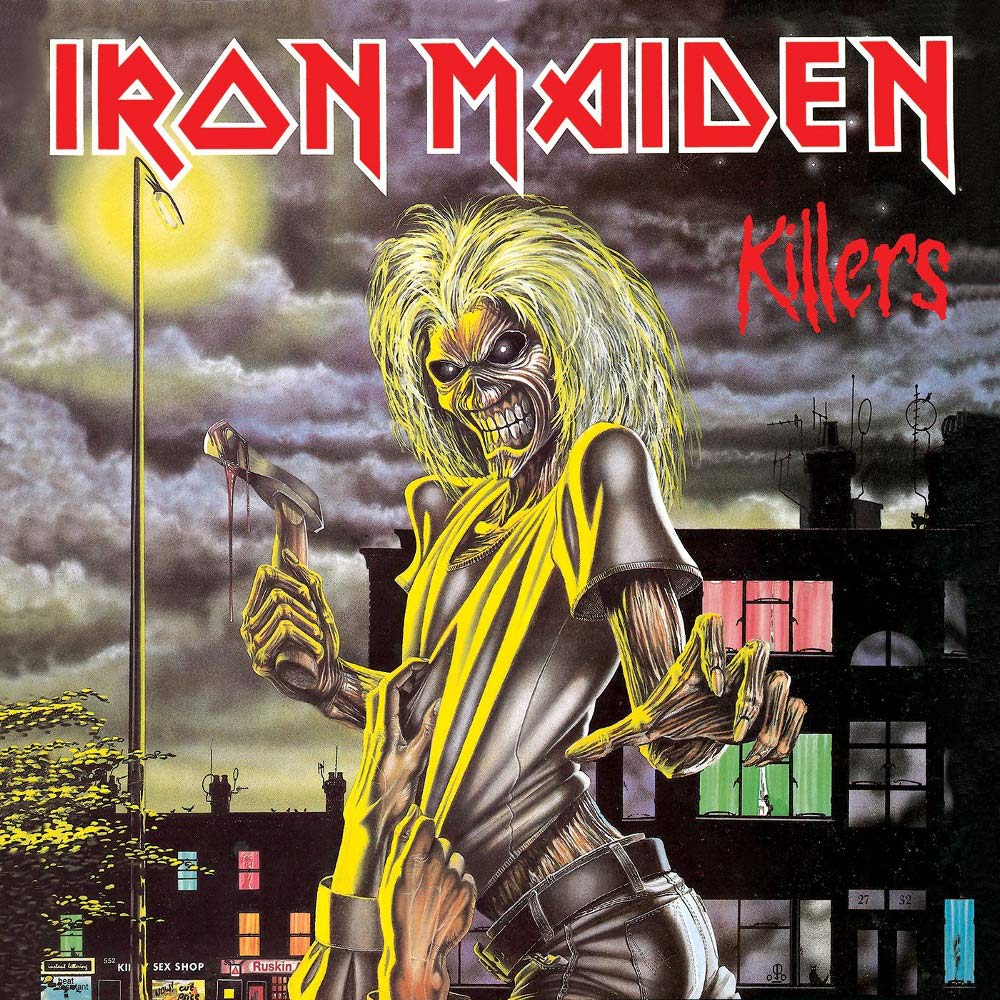 Segundo album de la banda, último con Paul Di'Anno como vocalista, buen trabajo similar a su primer disco. Rolas recomendadas: Killers, Wrathchild y The Ides Of March.
3.- Murders in the Rue Morgue
Siguiendo con mis aportes a la discografía de Iron Maiden, dejo éste, quizás el cd más famoso de la banda, pues incluye el tema que los hizo famosos, The Number Of The Beast, y temas simplemente fascinantes como Run To The Hills (un himno del metal), Children Of The Damned y mi favorita, Hallowed Be Thy Name. Es el primer cd con Bruce Dickinson en la voz.
2.- Children Of The Damned
5.- The Number Of The Beast
Cd siguiente a The Number Of The Beast, trabajando la banda en una línea muy similar al albúm anterior, para mantenerse con el título de ser una de las mejores bandas de heavy metal del mundo. Rolas destacadas: The Trooper, Flight Of Icarus, Revelations y Die With Your Boots On
4.- Die With Your Boots On
Qué puedo decir??? Mi disco favorito de Maiden, una banda que no necesita presentación. Cerrarán su exitosa gira Somewhere Back in Time con conciertos en Latinoamérica, visitando México en el camino, con un festival en el Foro Sol donde alternaran con Carcass y más bandas por confirmar. De hecho, la temática de la gira está basada en éste cd, Powerslave, la temática y el show egipcio. Rolas chingonas del cd....... Aces High, 2 Minutes to Midnight, y mi favorita, Powerslave. Si no lo han oido, qué esperan???? A bajarlo!!
2.- 2 Minutes to Midnight
3.- Losfer Words (Big 'Orra)
8.- Rime Of The Ancient Mariner
Disco posterior a la exitosa gira del cd Powerslave, y del cd en vivo Live After Death, la banda nos trae algo nuevo en este cd, un ligero cambio de sonido con temáticas interesantes y futuristas.
Rolas recomendadas: Caught Somewhere In Time, Alexander Te Great, Heaven Can Wait y la famosa Wasted Years.
1.- Caught Somewhere In Time
5.-

The Loneliness of the Long Distance Runner
6.- Stranger In A Strange Land
Album posterior al Somewhere In Time. Primer cd conceptual basado en la novela llamada "Seventh Son". Un trabajo en el cual la banda incursiona añadiendo tintes progresivos a su música, así como teclados. Rolas recomendadas: The Evil That Men Do, Moonchild y Can I Play With Madness.
3.- Can I Play With Madness?
5.- Seventh Son Of A Seventh Son
8.- Only The Good Die Young
Bueno, así comenzamos con la Maiden Mania de este año.